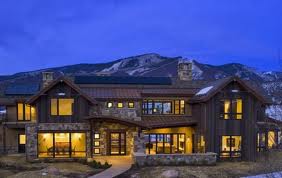 If the current employment market is a sign of the times, it looks like there will be more Aspen property management.  Several of the bigger architectural firms in the Aspen area are hiring this spring.
The design firms of Poss Architecture and Planning, Harry Teague Architects, Cottle Carr Yaw Architects and Design Workshop have each hired additional employees in recent weeks. These companies each indicate that business is up this year and have new projects to design.
Poss Architecture said 2007 and 2008 were the best years in the companies 35-year history. They don't  think business will get back to that level in the near future
Architectural firms are a good predictor for the construction industry. Their design projects equate to work for contractors and subcontractors a half a year or so later.
Poss Architects are designing a large hotel in North Carolina. This project was placed on hold during the recession. It is a good sign that the developers felt the economy improved enough so they can move ahead with the design.
Clients are looking for the best prices. Poss Architects has reduced its prices and at the same time reducing its costs.  That resulted in laying off employees and reducing salaries for the remaining staff.  Aspen property management companies are also optimistic.
Poss Architects has already hired additional staff. At its peak Poss employed 56 people. Then it went down to 22 people and is currently back to 30 employees.
Harry Teague Architects, who does not do Aspen property management, has also had his firm shrink and grow over the years.  Employees would sometimes go from one firm to another depending on who had work at the time.
This tim, however business fell off for almost all of the architectural companies at the same time.
Teague Archtiects is also picking up this year.  His firm has hired four people, an increase of 50%.
Cottle Carr Yaw Architects added four employees.  Aspen property management is not in their scope of work.  They had 38 employees in 2008.  They are now back up to about 20 employees.
Design Workshop has hired 4 new employees.
Let's all hope for the best in the near future.