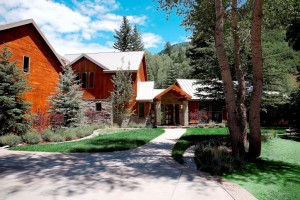 The real estate market in the upper Roaring Fork Valley showed some signs of recovery in 2010, but a lack of improvement over 2009 would have been a disaster since 2009 was so bad.
The dollar volume of all Aspen real estate sales in Pitkin County increased 17.75 percent in 2010 to $1.26 billion, up from $1.07 billion in the prior year, according to research by Land Title Guarantee Co. But the number of transactions countywide fell almost 2 percent in 2010 from 2009. It was the fourth straight year of fewer sales.
High-end buyers are driving the improvement in the Aspen real estate market. Sales of condominiums and single family homes in Aspen through the Multiple Listing Service used by real estate agents was up 15 percent in 2010 over 2009. However, the sale price per square foot continued to decline while the average number of days on market continued to increase.
Recovery is coming slower to the midvalley real estate market, according to multiple real estate agents. A flood of inventory and low prices have started to spur buyers' interest. Activity  should  increase in 2011, particularly on properties priced below $500,000.
Foreclosures and bank-owned sales continue to influence the midvalley market. There have been about 110 foreclosures initiated in the Basalt zip code since the effects of the recession were felt in early 2009, according to the Eagle County Public Trustee's web site. Roughly one-third of those foreclosures were withdrawn, indicating the lender and borrower worked out a solution. Roughly another third were resolved by foreclosure sale or were deeded to the lender. The remaining third are pending or are held up by bankruptcy of the borrowers.
The foreclosure sales are one factor that make it hard to determine whether midvalley prices have bottomed out.
The flood of homes on the market in recent years has slowed the construction of new homes to a trickle. Some local contractors have disappeared; others have expanded their services to survive.
David Brown, owner of High Con Inc., a 24-year-old firm that pours concrete foundations, sidewalks and driveways, said 2007 was one of his busiest years ever. He specializes in custom homes and also does commercial buildings. Work fell off drastically for the next three years, 2008-10, but he was positioned to weather the recession, in large part because he paid off debt and replaced equipment when times were good.
"If something like this would have hit me in my first 10 years, I probably wouldn't have survived it," Brown said.
The recession forced him to lay off about 20 percent of his crew and cut pay 5 percent across the board. The belt-tightening paid off. Activity has picked up in 2011 and High Con is now working two big jobs on large custom homes and two smaller jobs. Brown said he is confident he will have plenty of work into the summer and, signs indicate, beyond. "This year's looking better," he said.
He has hired five workers in the last 30 days and is up to a crew of 27 compared to 18 one year ago.
He is accustomed to earning jobs through strong relationships with contractors and his firm's reputation for high-quality work. Now, bottom-dollar bids are required because so many companies are competing for so few jobs.
Statistics from the city of Aspen building department confirm that point. There were roughly the same number of city-issued building permits in 2009 and 2010, but the median and average value of projects was drastically lower last year.
The total estimated value of the permitted work in 2009 was $101.31 million, compared to $96.23 million last year, according to the building department. The average value per permit was $113,743 in 2010.
"This is the lowest average permit value that we've been able to quantify since 2003," said Stephen Kanipe, chief building official for the city of Aspen.
In 2007, during the boom years, the average permit value was nearly $800,000. In 2009, the average permit had a value of $375,223.
The median value of permitted work was $9,000 last year compared to $35,155 in 2009, the city's data shows.
What the statistics suggest, Kanipe said, is homeowners and commercial building owners "are being cautious with their money."
People are still using Aspen property management companies.