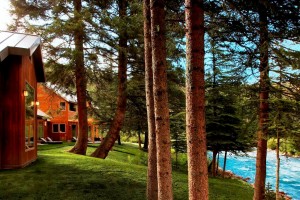 It wasn't the glory days of a few years ago, but Aspen real estate sales activity signaled a rebound in 2010, a new report shows.
The total dollar volume of Aspen real estate sales in Pitkin County was $1.26 billion for an increase of nearly 18 percent over recession-ravaged 2009, according to a year-end report issued this week by Land Title Guarantee Co.
The prior year topped out at sales of $1.07 billion. In 2008, when the recession struck, sales were $1.37 billion.
The last three years were in contrast to the boom in the market during the middle of the prior decade. Aspen real estate sales volume peaked in 2006 at $2.64 billion.
There were 689 total transactions in the county in 2010, a decrease of 2 percent from the prior year, the report said.
The average sale price for single family homes in 2010 was $4.34 million. That was a decrease of 11 percent from $4.90 million in 2009, Land Title Guarantee Co. said.
The average median price of single-family home sales increased 1 percent to $3.18 million.
The real estate market ended up on a roll in the fourth quarter of 2010. Sales were up 56 percent in October, 45 percent in November and 54 percent in December. For the year, dollar volume was up in eight out of the 12 months.
In Garfield County, the dollar volume for 2010 was $248.88 million. That was an increase of 5.5 percent over 2009. The number of transactions in Garfield County in 2010 was 699, an increase of almost 11 percent from the prior year.